Another year, another Galaxy. This time we have the

Samsung

Galaxy S5, the latest flagship Android smartphone from the South Korean giant. The device wasannounced at a special event at the 2014 Mobile World Congress, and here's our rundown of the specs, features and anything else you might care to know.



What does it look like?



A bit like the Samsung Galaxy S4, actually, only a bit bigger because the Galaxy S5 has a bigger display. Plastic is very much the order of the day, which may or may not be a good thing depending on your view of the Galaxy S5's predecessors.

Thanks to an IP67 rating, the Galaxy S5 does, however, benefit from being dustproof - it should survive the dustiest conditions - and water-resistant, not waterproof. Not best to drop it in the bath or toilet, then, but a quick retrieval could save the day.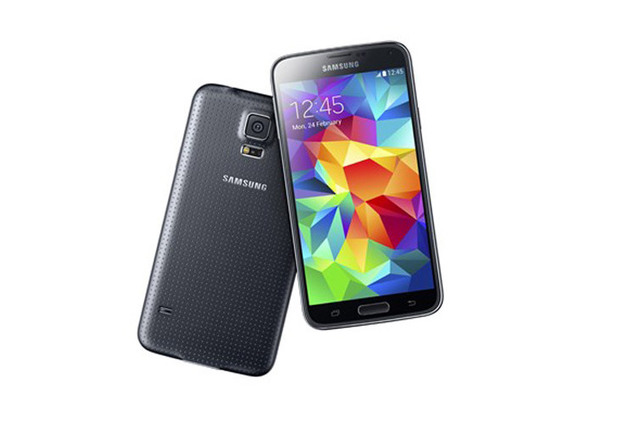 The Samsung Galaxy S5 measures 142x72.5x8.1mm and weighs 145g - 15g more than the Galaxy S4. From the front it would be easy to confuse the two smartphones. From the back the Galaxy S5 benefits from a matt design with a funky dotted texture. Here's hoping the matt effect helps with grip.



How powerful is it?



Very powerful. The Samsung Galaxy S5 comes with a quad-core Qualcomm Krait 2.5GHz processing powerhouse, which means performance should be snappy to say the least. Factor in 2GB of RAM, which few smartphones have, and you can see why the Galaxy S5 will power Android KitKat. Speaking of which...



What operating system?



Android 4.4.2 KitKat comes pre-installed so you can rest easy knowing you are about as up to date as you can get in the world of Google's world-conquering mobile operating system. Besides an improved design, KitKat offers even silkier performance, which means the S5 should glide along in buttery-smooth fashion.

New features of Android 4.4.2 KitKat include the ability to launch a Google search using only your voice, faster multi-tasking, simpler interface and improvements to how your contacts are prioritised, to name a few. Check out our 'Android 4.4 KitKat: Everything you need to know' for all the details.


There were rumours an Intel LTE-equipped processor would feature in the Samsung Galaxy S5, which was confirmed as true by an Intel bigwig. Exactly which countries will get the Intel-powered variant remains to be seen.



How big is the display?



The Samsung Galaxy S4 had a 5-inch super AMOLED touchscreen display. Samsung has bestowed the Galaxy S5 with a larger 5.1-inch full HD Super AMOLED touchscreen, which means there's a bit more viewing real estate to get your eyes around.

Good news, then, if you like visual impact. Bad news if you found the Galaxy S4 was already large enough for your mitts.



How good is the camera?



Without time for a full review, we can only speculate on the quality of the Galaxy S5 when it comes to photography. We can, however, tell you that on paper it should perform better. Whereas the Galaxy S4 had a 13-megapixel snapper, the Galaxy S5 has 16 megapixels.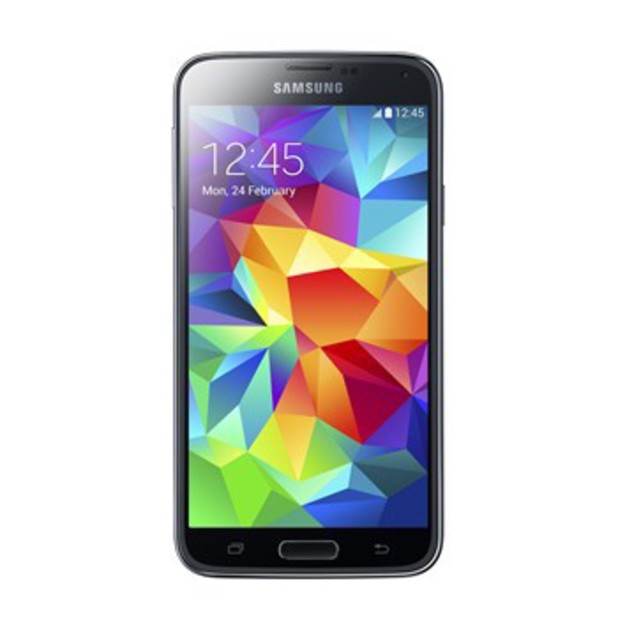 The Galaxy S5 can focus in up to 0.3 seconds (the fastest time of all smartphones) and has a feature called selective focus, a tool for choosing the focus point of an image after it was taken. This recreates the depth-of-field effect seen on digital cameras.

There's also 4K video recording, which is likely to offer greater detail - assuming you own a 4K-enabled TV or monitor to watch the footage - at the expense of likely large file sizes.

An HDR mode lets you take pictures and capture video when there is either too much or too little light.



Will I have to recharge it all the time?



Hopefully not. While the Samsung Galaxy S4 was hardly the last word in battery longevity, it was by no means the worst offender. The Galaxy S5 Samsung benefits from a 2800mAh battery, which is an upgrade on the S4's 2600mAh offering. Only time will tell how much of an effect it has, but more is usually better in this case.

Samsung has included a feature called Ultra Power Saving Mode. Once enabled, the display becomes black and white and all 'unnecessary features' are disabled to reduce battery consumption. Calls and text messages are prioritised.



Anything else noteworthy?



The Galaxy S5 has a Finger Scanner similar to that of the iPhone 5S, which means you can unlock and lock your phone using your digits. While perhaps not earth-shatteringly useful in the real world, it will be a talking point at the pub. The fingerprint scanner is built into the Galaxy S5's one physical button and can be used to authorise PayPal payments.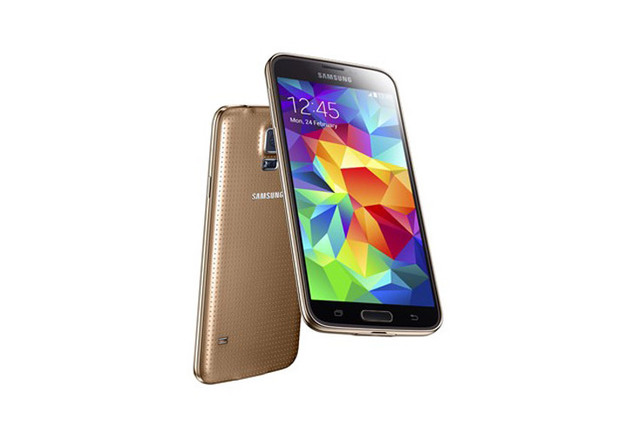 Perhaps the most interesting addition is a built-in heart rate monitor, which compliments Samsung's S-Health 3.0 app and wearable tech products. The idea is you put your index finger on a heart rate monitor located below the camera flash on the back and away you go. Exactly how well it works remains to be seen.

USB 3.0 (protected by a cover, we might add), 4G (LTE) connectivity and a new TouchWiz skin complete the package. A choice of colours is available, including Electric Blue, Charcoal Black and Copper Gold.

There's also something called Download Booster. This feature will allow you to split a download between a Wi-Fi and LTE connection, potentially reducing the time you have to wait for your content to load.



When can I buy it?



The Samsung Galaxy S5 will be available 'through Samsung's retail channels' from April. Vodafone, Everything Everywhere, Phones 4u, Three and the Carphone Warehouse have all confirmed they will stock the Samsung Galaxy S5 in the UK.



The price?



A price is yet to be disclosed. Expect it to be around the £600 mark if previous releases are anything to go by.